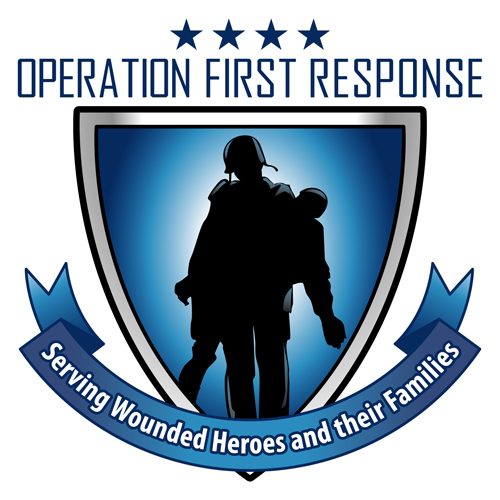 WELCOME FROM OPERATION FIRST RESPONSE

THANK YOU FOR DONATING!

YOU'LL SAVE BIG while DOING GOOD!

OUR MISSION IS TO...
‍

...serve all branches of our nation's Wounded Heroes/Disabled Veterans and their families with personal and financial needs. Services are provided from the onset of injuries or illness, throughout their recovery period and along their journey from military life to the civilian world. Financial aid varies as each case is based on individual needs ranging from rent, utilities, vehicle payments, groceries, clothing, and travel expenses.
Please visit our website at
www.operationfirstresponse.org
for information about our programs.
Help us make the 2019...



WALK FOR THE WOUNDED



... The Biggest and Best Walk Ever!
WOW! 50% of every Hotels Etc. membership fee IS DONATED
to Operation First Response!
STEP 1:

Register for individual 1 year Hotels Etc. memberships on this page
AND/OR
STEP 2:

Promote this fundraiser and increase your chances to WIN OUR DREAM VACATION give-a-way!
Use the "PROMOTE" button at the top of this page and get more chances to
WIN up to a $3,000.00 valued 5-Star Dream Vacation!
Every referral gets you another chance to WIN!
This Fundraiser web page will be open until October 27th, so Donate Now.
Please Donate Now and SAVE BIG money while you help our Vets in this...
WIN - WIN - WIN A VACATION campaign!


On behalf of all our Veterans...
THANK YOU FOR YOUR DONATION TODAY!